David M. Veverka, P.C. | Oregon Criminal Defense Lawyer


Portland Metro Area Criminal Defense Attorney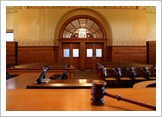 David M. Veverka is an experienced Oregon Criminal Defense Attorney who prides himself on his accessibility and service to individual clients.
Oregon Criminal Defense Lawyer
As a criminal defense lawyer, Mr. Veverka represents clients in a wide variety of misdemeanor and felony criminal matters, including Measure 11 crimes, drug cases (use, possession and distribution), driving violations, domestic violence cases, sex offenses (including sex offender registration), and Oregon duii drunk driving cases.
Oregon Attorney David Veverka represents criminal defense clients in Washington, Multnomah and Clackamas counties including the cites of Portland, Hillsboro, Lake Oswego, Beaverton, Tigard, Aloha, Oregon City, and Gresham. To set up an appointment to speak with Mr. Veverka, please call 971-317-2544.
What We Do
Criminal Defense
Measure 11 Offenses
Drug Crimes
Sex Offenses
Sex Offender Registration
Domestic Violence Cases
DUII Drunk Driving Arrests
Felony & Misdemeanor Cases
Contact Us
David M. Veverka, P.C.
Creekside 5
Creekside Corporate Park
8705 SW Nimbus Avenue
Suite 230
Beaverton, OR 97008
[T] 971-317-2544
[F] 503-646-2503
Contact Form