David M. Veverka, P.C. | Oregon Criminal Defense Lawyer


Oregon Criminal Defense Attorney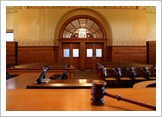 David Veverka accepts all types of criminal cases from Misdemeanor DUII cases to Measure 11 crimes. He has practiced in this area since he left Multnomah County Circuit Court as a Clerk in 2001. He has tried all levels of cases to a jury. He is currently a member of the Oregon Defense Attorney Consortium (ODAC), which keeps him apprised of the constant changes within the criminal justice system while also providing a service to the community. Mr. Veverka is also a member of the Oregon Criminal Defense Lawyers Association. Mr. Veverka will investigate the case and is an attorney who is willing to listen. He understands every criminal case is different. A person charged with a crime should have an attorney who provides a personalized approach. Prosecutors, judges, and juries will not care about your case if you do not have an attorney who does.
Oregon Criminal Defense Attorney David Veverka defends clients against criminal charges in Washington, Multnomah and Clackamas Counties including the cites of Portland, Hillsboro, Beaverton, Tigard, Aloha, Oregon City, and Gresham. To set up an appointment to speak with Mr. Veverka, please call 971-317-2544.
Criminal Cases
Measure 11 Offenses
Drug Crimes
Sex Offenses
Domestic Violence Cases
DUII Drunk Driving Arrests
Felony & Misdemeanor Cases
Resources
Contact Us
David M. Veverka, P.C.
Creekside 5
Creekside Corporate Park
8705 SW Nimbus Avenue
Suite 230
Beaverton, OR 97008
[T] 971-317-2544
[F] 503-646-2503
Contact Form